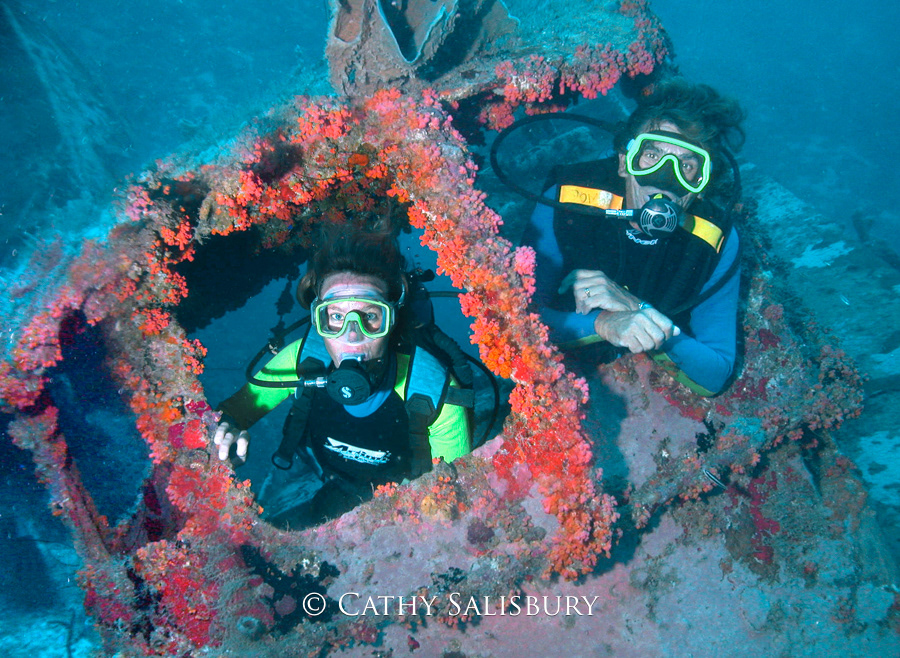 The Seaquarium, built in the early 1990s, is a significant advancement in the underwater landscape of Curaçao. Bring your snorkel gear and jump into the Animal Encounter tank where you'll swim with large groupers, snappers, rainbow parrotfish, cobias and tarpons. Sharks and turtles will brush up against the plexiglass tank to take a good look at you. For anyone wanting to learn about sea life, the Seaquarium is a magical place.
The remains of the Oranje Nassau, a large historic steamboat, form part of the Seaquarium's diving attraction. 
Just outside the walls of the Seaquarium are two tugboats that were sunk to create an artificial reef. However, once sunk, both barges slipped down the drop-off to depths too deep for most recreational divers (165 feet).  The Seaquarium plans to lift the two tugboats to shallower depths for the enjoyment of their diving clientele.