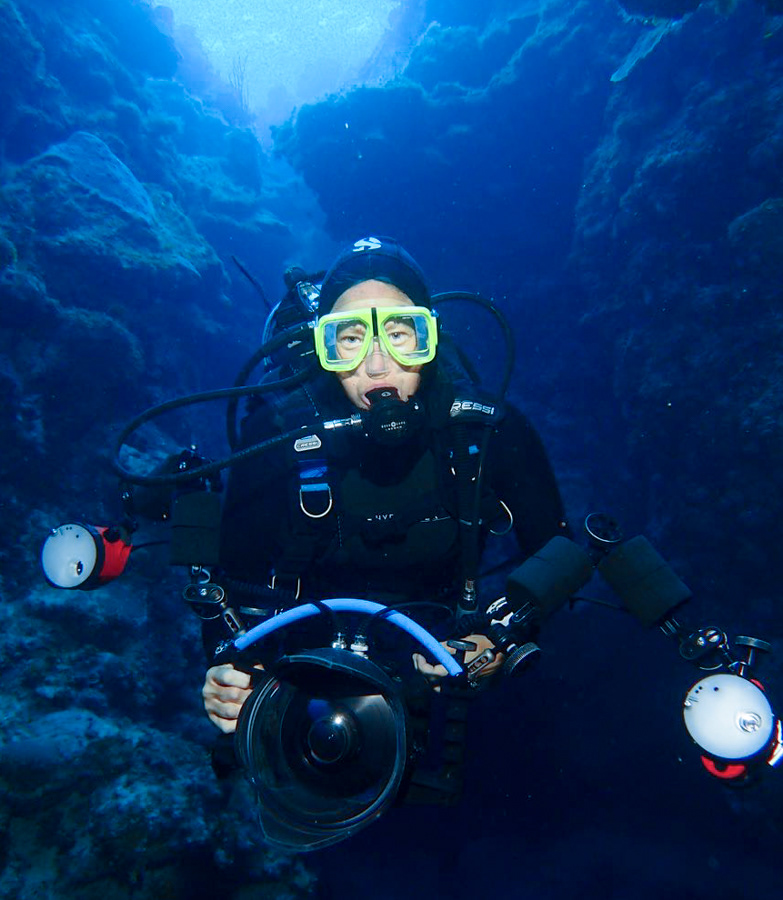 CATHERINE SALISBURY / CATHY SALISBURY
Capturing the beauty of the underwater world is a natural extension of my love for the sea. I am saddened by the decline of our reefs and the disappearance of many marine species. This sadness drives me to share my images of our beautiful and essential underwater world, that we are at risk to lose.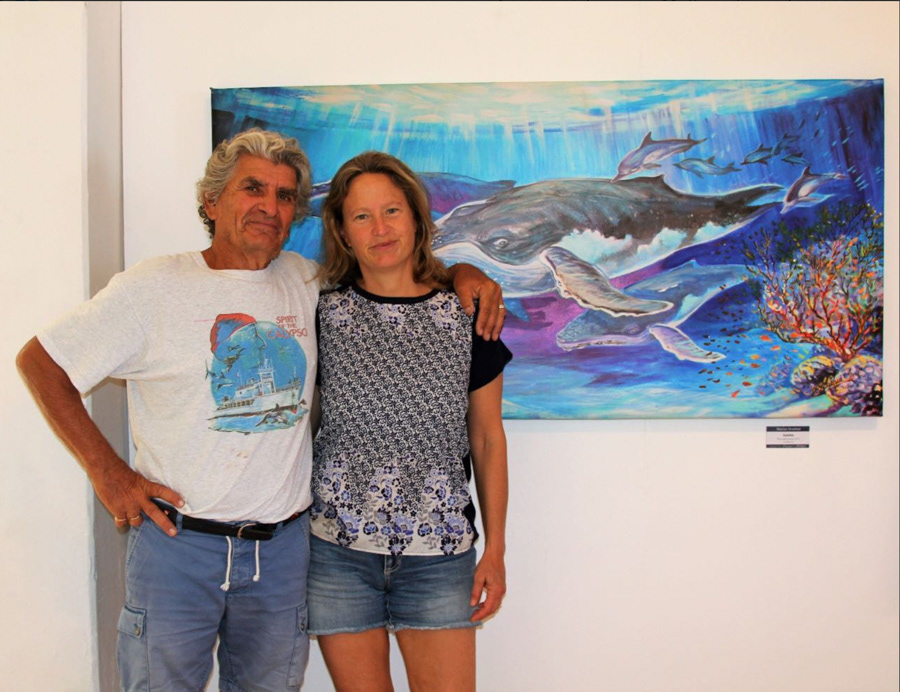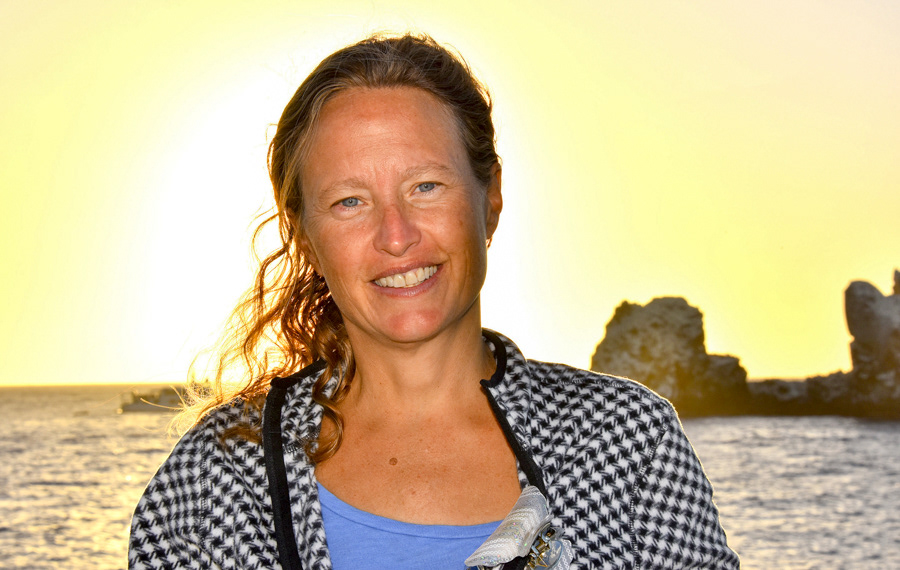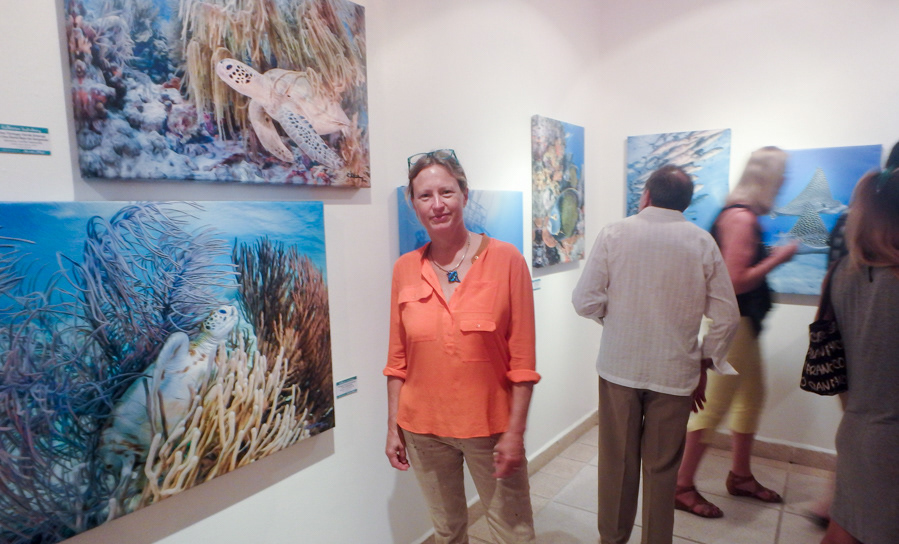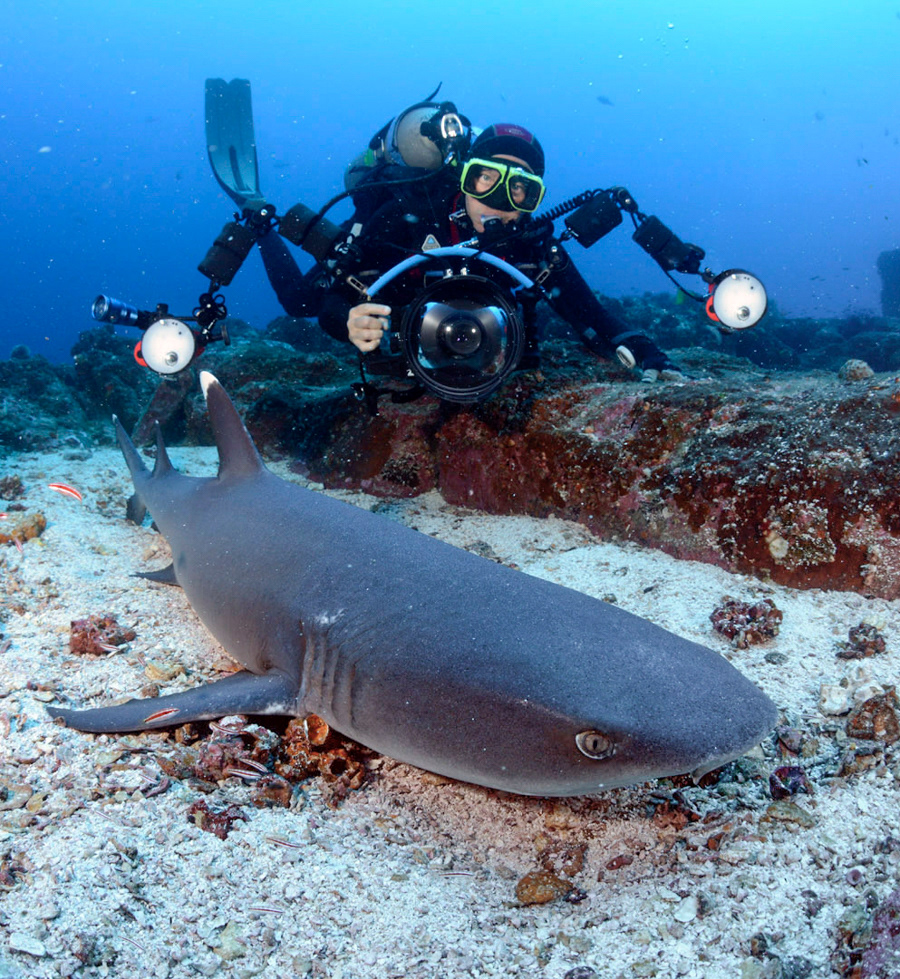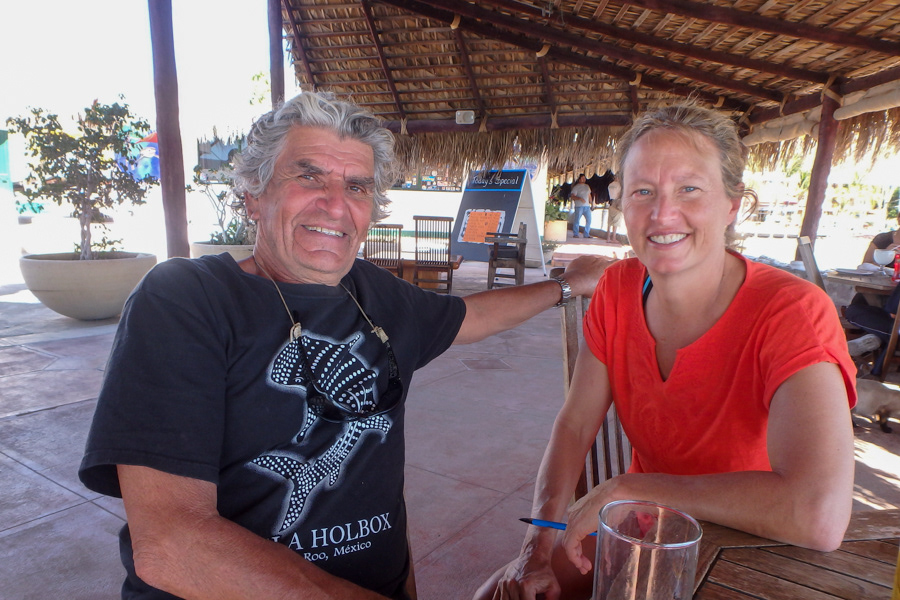 I have been a visual artist all my life. Born and raised in Montreal, I graduated University in 1986 with a Bachelors in Fine Arts in film and photography from Concordia University. 
My creative life began by making angst filled art movies and experimental documentaries, that I shared in industrial spaces with extreme musical performances. I then moved to using my creative skills to speak to much larger audiences - on newsprint. I started and published alternative newsweeklies in both Montreal and Halifax. Speaking about music, film and the arts to hundreds of thousands of readers every week and covering what the mainstream press ignored was a passion that I pursued for many years. 
With all the weekly newspaper deadlines, I only started scuba diving in my late 20s. But once I put my head under the water, all I wanted to do was discover and explore this wonderful liquid world. Even newspaper conventions were an opportunity to get into the water and explore a new corner of the underwater world.
On New Years Eve 1999, I arrived in Bonaire and immediately knew that the marine world here was something that I could grow old with and care for. Shortly after, I met the legendary frenchman Dominique Serafini, a world acclaimed underwater painter and illustrator, and a member of Jacques Cousteau's team. There were sparks in the air and it was clear that we were meant to be together, to love each other but more importantly to dive together and collaborate on all kinds of creative projects to do with our undersea world.
Our first project was a book about the most spectacular shipwrecks of the ABC Islands (Aruba, Bonaire, Curacao) called DreamWrecks. We needed photos for the book so I bought my first underwater housing and I put my artistic talents to work underwater. Years later, we were asked to turn our book into a television series but with a broader focus - this time on the shipwrecks of the Caribbean. The show followed us in our adventures - me as I photographed the wrecks and Dominique as he sketched and painted  these boats, all the while telling the story behind the vessel. 
Our mission is to get out to exhibits and shows and to impart our love for the sea to the recently converted, the curious landlubber or a bunch of enthusiastic school kids. Through our creative work, Dominique and I both, try to show people how magical a place the underwater world is. We hope we can inspire others to love it as much as we do.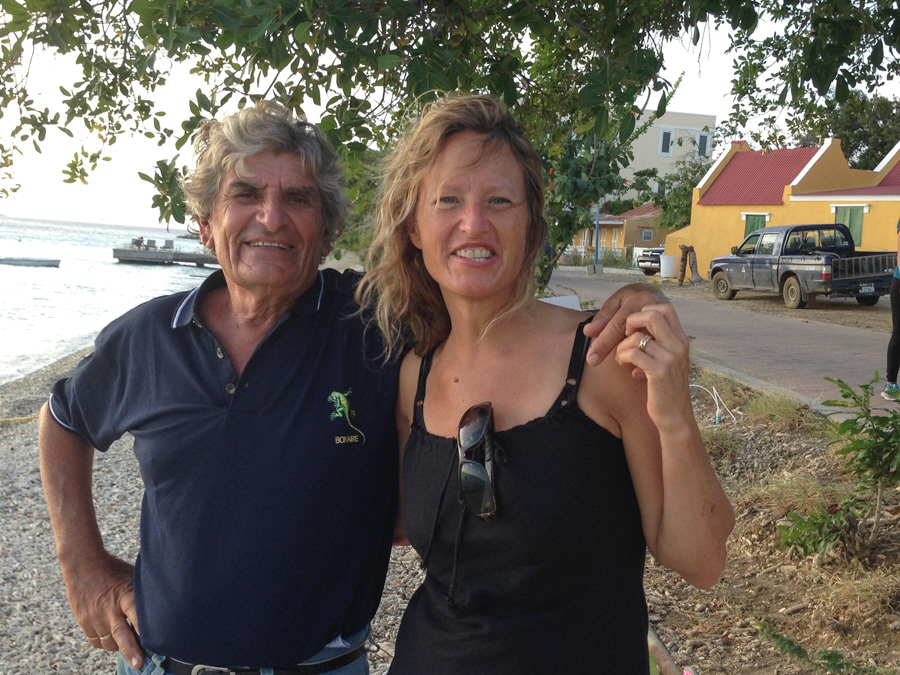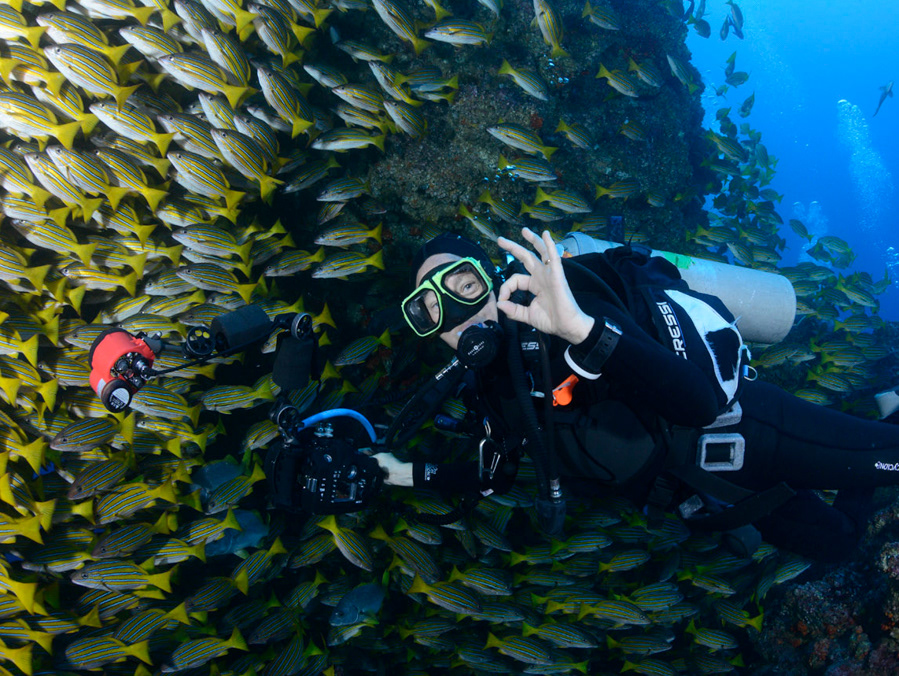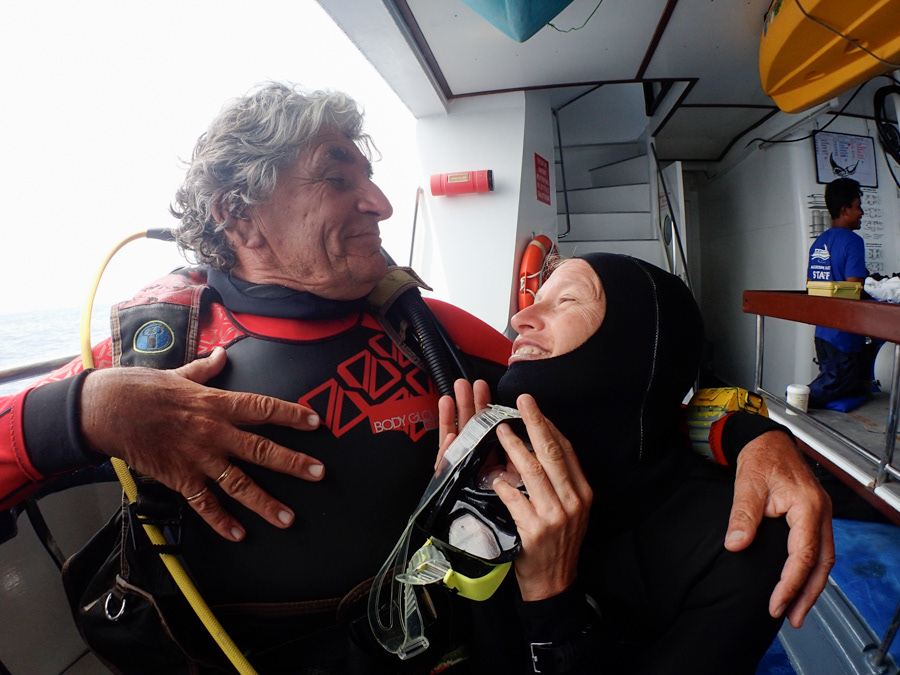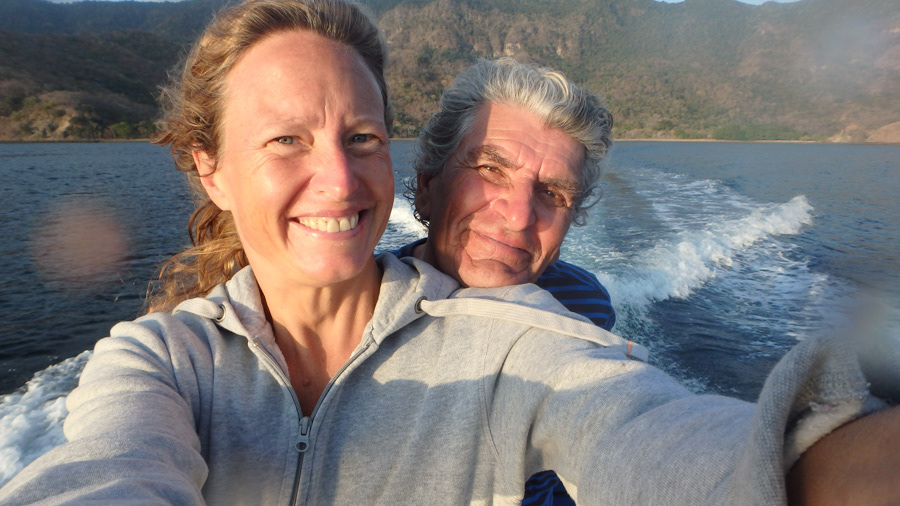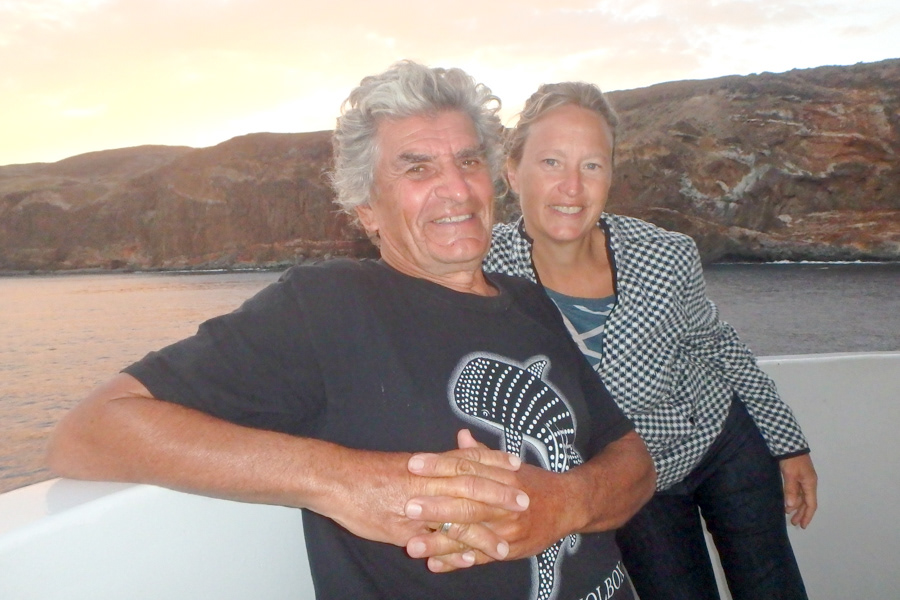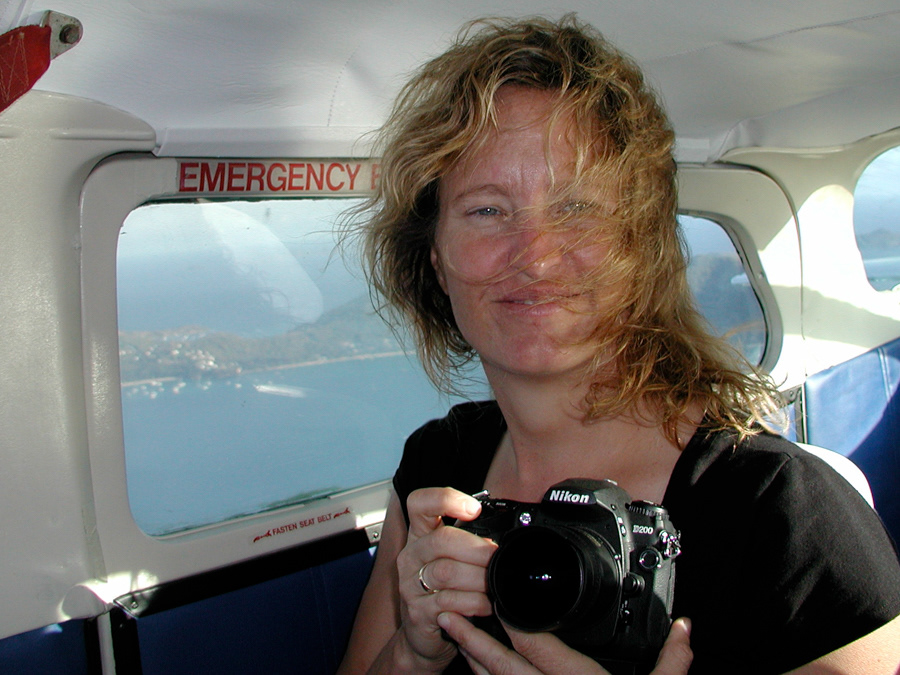 2002 - Artificial Reefs - City Café, Bonaire
2003 - Curacao Maritime Museum, Curacao 
2005 -  Magical Encounters - Cinnamon Art Gallery, Bonaire
2006 - Cinnamon Art Gallery, Bonaire
2008 - DreamWrecks - Anderson Gallery of Contemporary Photography, Lunenburg, Nova Scotia
2012 - Encontro Franco Brasileiro de Imagens Submarinas - Curitiba, Brazil
2015 -  Marine Artists - Bluewater Editions, Stuart, Florida 
2016 - L'Amour de la Mer - L'Art Et Vous, Ducos, Martinique
2016 - L'Alsace a Kay, Saint-Pierre, Martinique
2017 - El Amor del Mar - Museo de la Isla, Cozumel, Mexico
2017 - Love of Bonaire - Bistro de Paris, Bonaire
2018 - Bistro de Paris, Bonaire  
2019 - L'Amour de la Mer - Festival de l'image sous marine, Strasbourg, France
2019 - Festisub, Neuchatel, Switzerland
2019 - Galathea, Hyeres, France
2019 - L'Art Bleu, Sanary Sur Mer, France
MORE OF CATHY'S PHOTOGRAPHIC WORK CAN BE FOUND AT