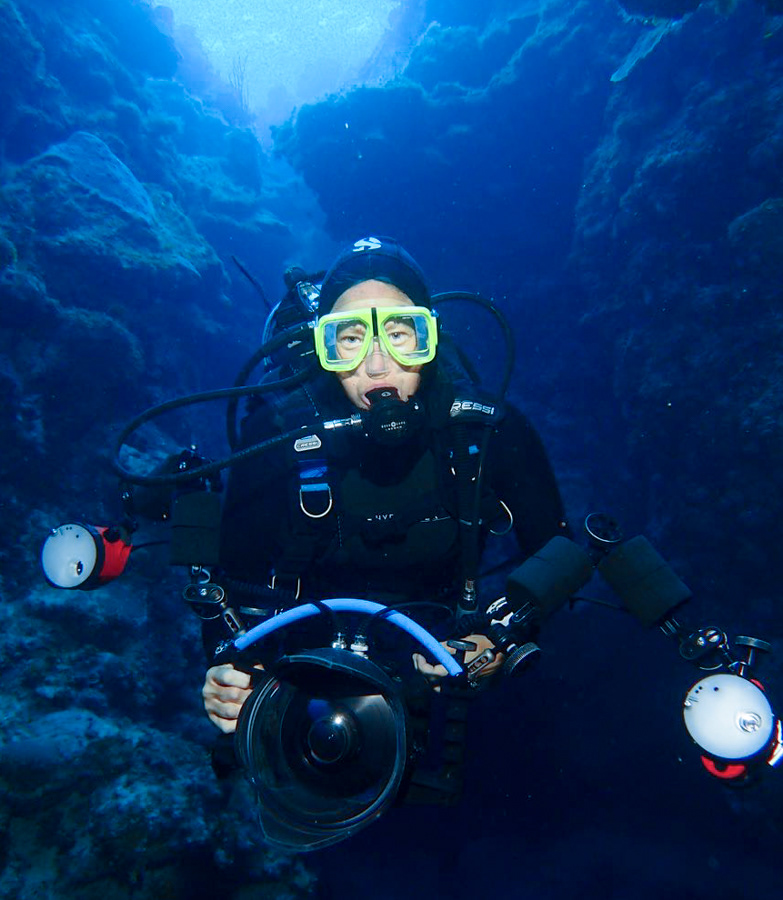 As I see it, my job on this planet is to use my creative talents to inspire as many humans as possible to love the underwater world. With love, will come respect and with respect, people will not contribute to making our ecological problems worse. Perhaps my work will even inspire people to pitch in and help in their own way to stop the rapid downward slide towards marine species extinction.
MORE OF CATHY'S PHOTOGRAPHIC WORK CAN BE FOUND AT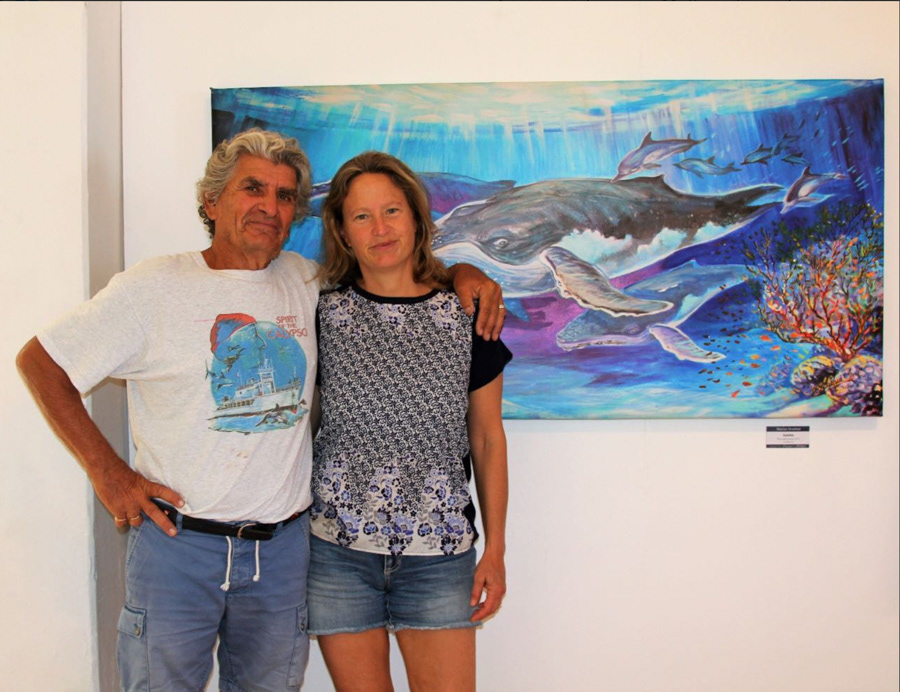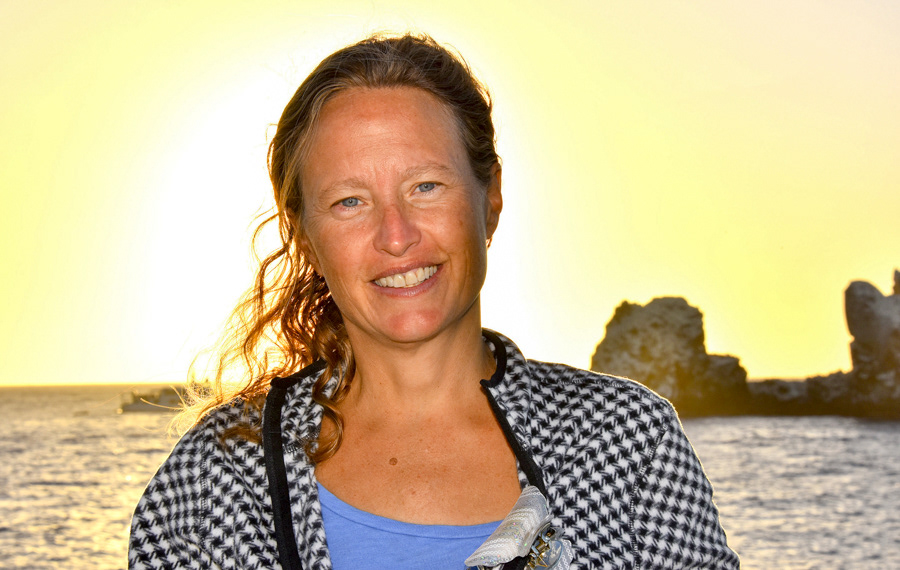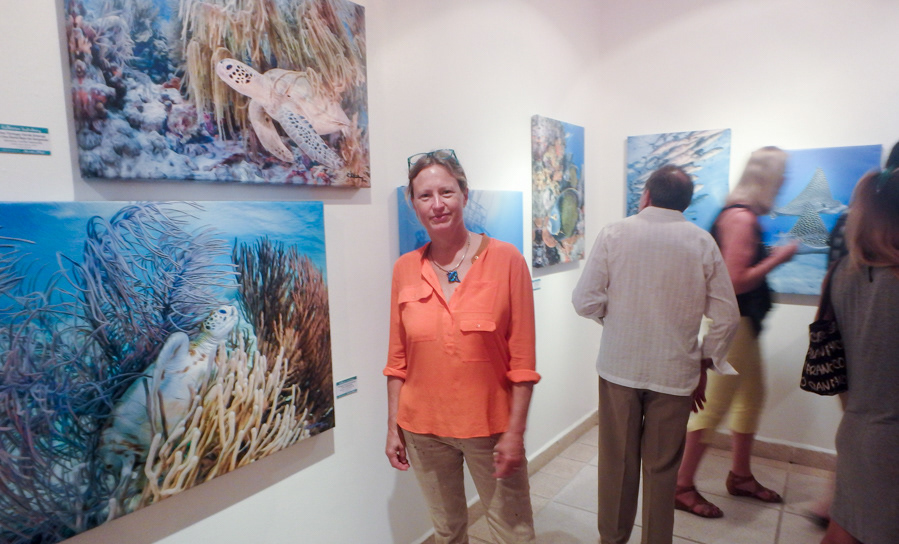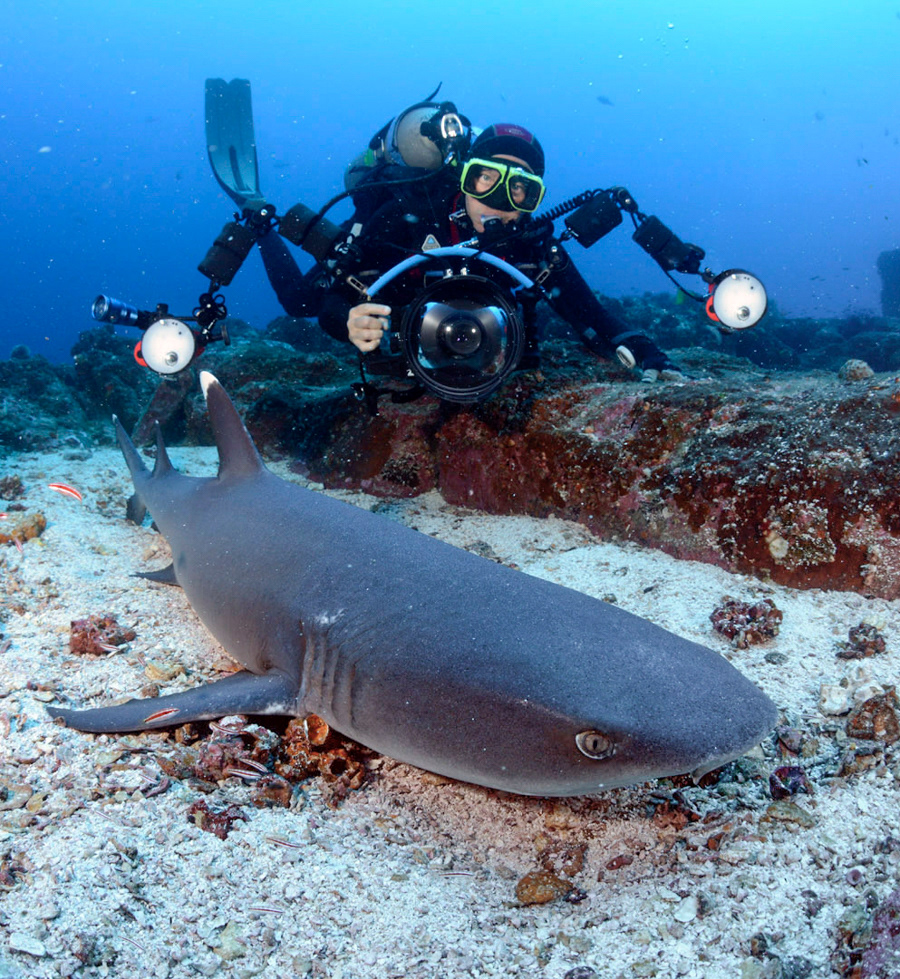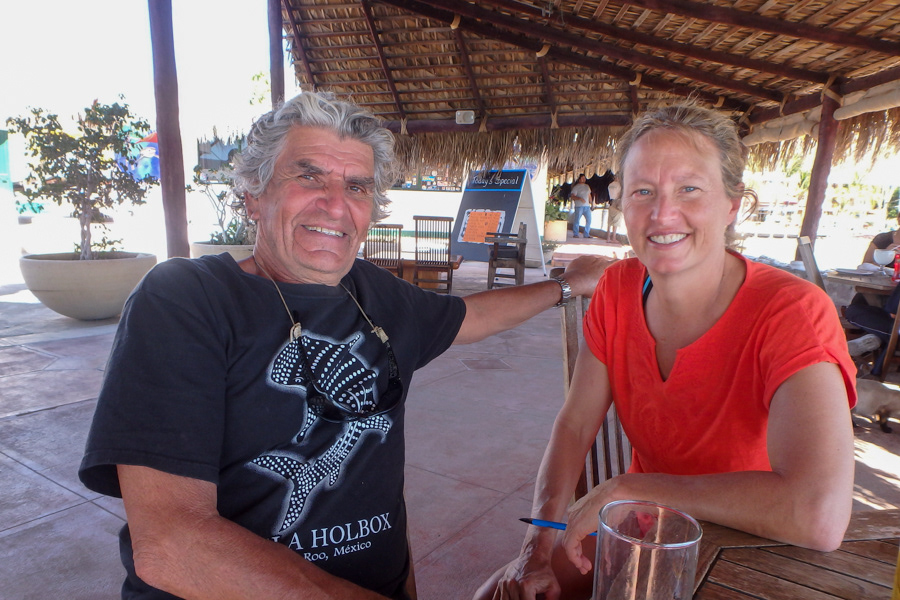 AKA Catherine Salisbury. Born and raised in Montreal, Cathy graduated from University in 1986 with a Bachelors in Fine Arts in film and photography from Concordia University.
In 1985 she became involved in the world of publishing and started the alternative newsweekly the Montreal Mirror. Her newspaper publishing career finished in 2013 when her partners at The Coast newspaper in Halifax took the reigns of the operation.
Cathy has been a passionate scuba diver and marine ecologist since 1990. What started as a hobby has become the focal point of her life. In 2000 she made Bonaire, an island in the Caribbean, her second home where she dives the marine park everyday and has got to know the sea life intimately - this is the primary subject of her photography. She has worked as a volunteer on marine biology projects in Bonaire and Belize and travelled extensively to photograph many of the world's coral atolls and fringing reefs. 
In 2000, she met her diving partner Dominique Serafini on one of the Caribbean's most exceptional wrecks, The Windjammer, a steel hulled three-mast clipper, sunk in 1912. Shortly after, she published a book entitled Dreamwrecks - The Best Shipwrecks of Aruba, Bonaire & Curacao - about the shipwrecks of the region. In 2006, Cathy and Dominique hosted a 26-episode television show called Dreamwrecks about their artistic mission to capture the most spectacular shipwrecks of the Caribbean.
​​​​​​​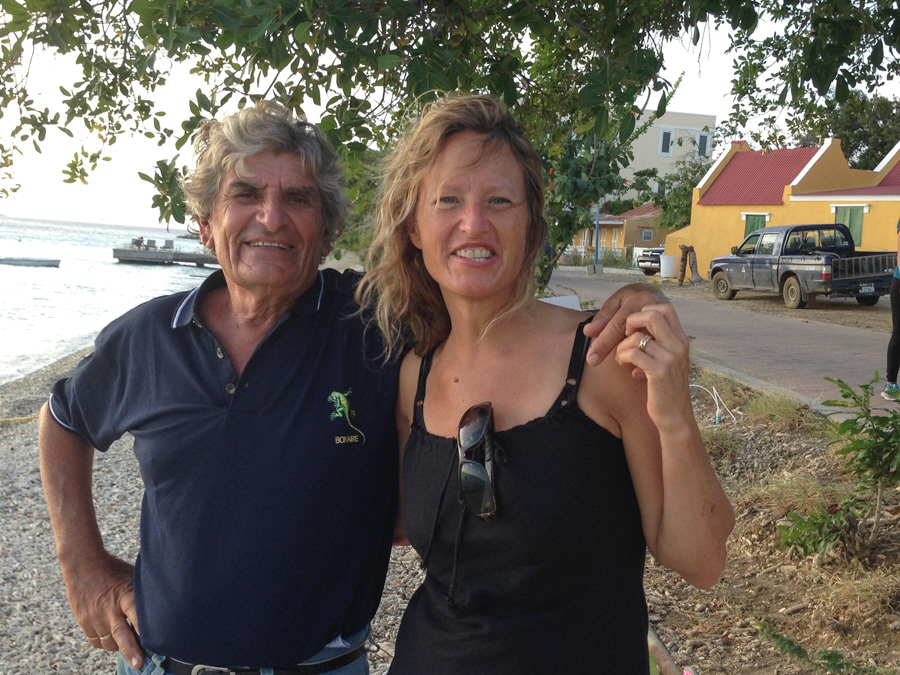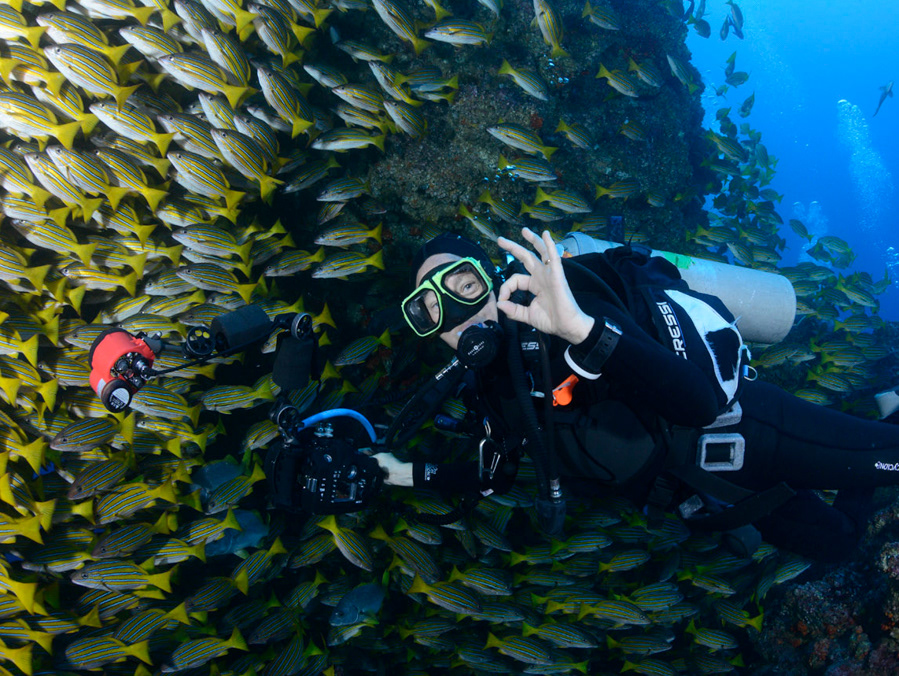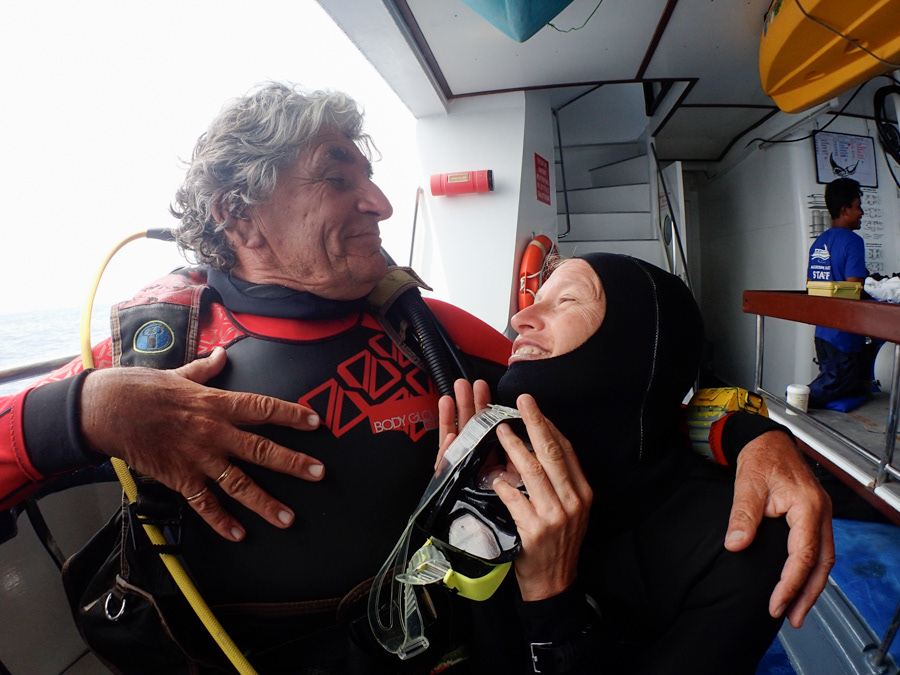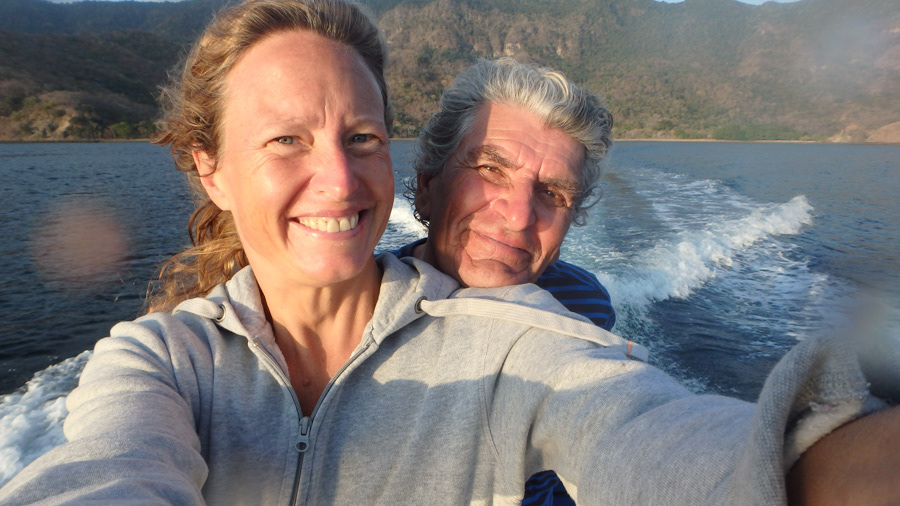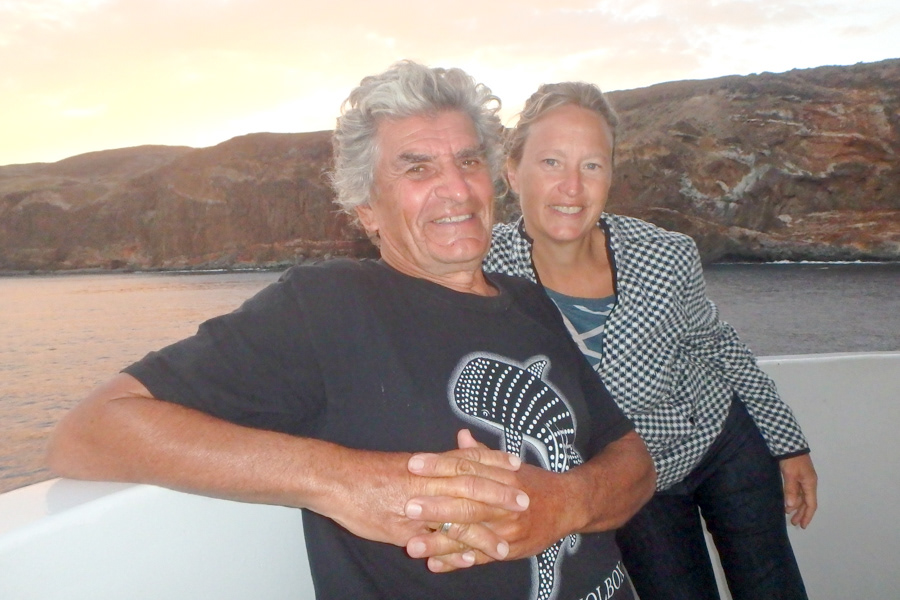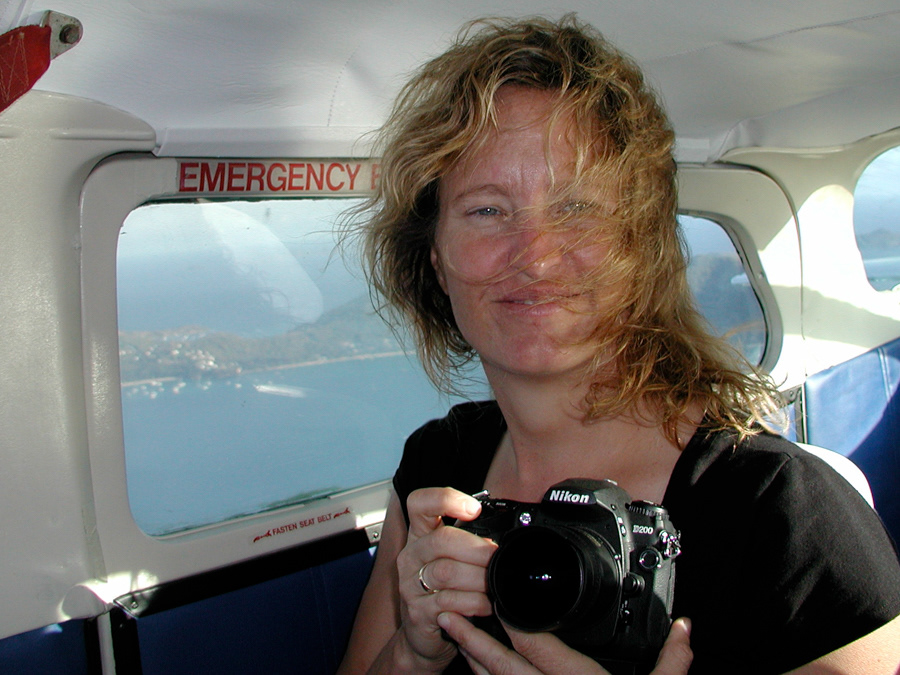 PHOTOGRAPHIC EXHIBITS INCLUDE:
Artificial Reefs,  a duo show in 2002 at City Café, Bonaire
Artificial Reefs, a duo show in 2003 at the Curacao Maritime Museum, Curacao 
Magical Encounters, panoramic underwater photography and studies of movement of marine life, a solo show in 2005 and 2006 and 2007 at Cinnamon Art Gallery, Bonaire
DreamWrecks - The Most Spectacular Shipwrecks of the Caribbean, a solo show in 2008 at Anderson Gallery of Contemporary Photography, Lunenburg, Nova Scotia.
Encontro Franco Brasileiro de Imagens Submarinas - Curitiba, Brazil in 2012
Marine Artists , a group show at Bluewater Editions, Stuart, Florida in 2015
L'Amour de la Mer, digital paintings at Le Vin, L'art Et Vous, Ducos, Martinique in 2016
L'Amour de la Mer, digital paintings at L'Alsace a Kay, Saint-Pierre, Martinique in 2016
Love of the Sea, photographic works on canvas at Bistro de Paris, Bonaire in 2017
El Amor del Mar, photographic works on canvas at Museo De La Isla de Cozumel in 2017