In 2005, Hema 1, a 170 foot Trinidadian cargo vessel had dumped a load of cement in Grenada and was on its way home to Trinidad. Seas were rough that day, as is often the case in the channel between Grenada and Trinidad. The waves started coming in and on this day, unfortunately, the bilge pumps did not work.  The Captain turned the boat around, heading back to Grenada but it wasn't long before the boat filled with water and the captain needed to issue a Mayday distress signal.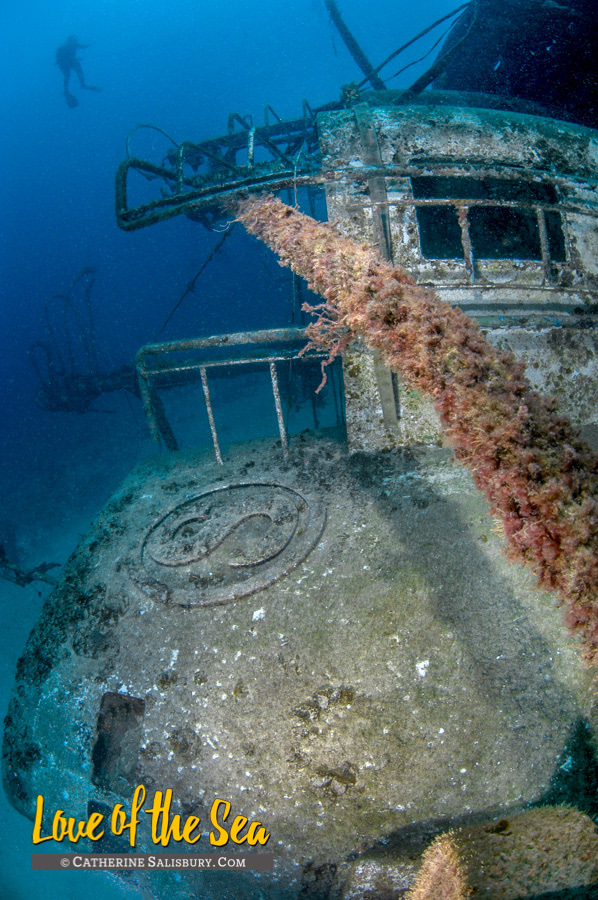 The crew was saved by the Grenada Coast Guard, abandoning the boat to its fate. Hema I drifted for a while and then sank approximately 3 miles off the south coast of Grenada. The ship's new home is on a sandy bottom in 110 feet of water. She landed on her port side.
   The wreck has been broken apart by severe hurricane surges and now the midship is more of a debris field. The bow is still recognizable as well as the stern and the gangway and the wheelhouse are fun parts of the wreck to visit. The cargo holds have been levelled. The panels are laid flat on the sand and form a perfect shelters for marine creatures and especially sharks.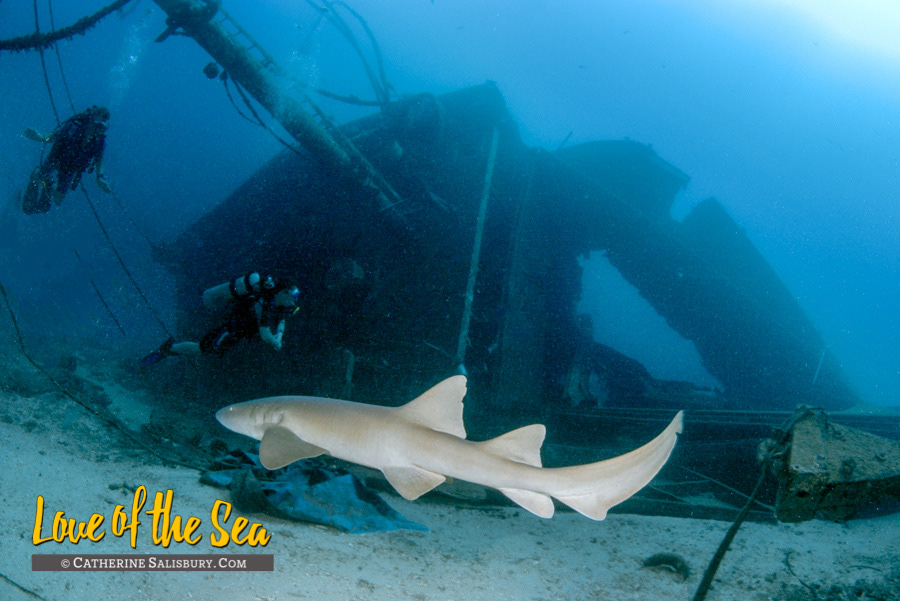 Hema 1 is a favorite resting place for nurse sharks, which come in large numbers. Nurse sharks are unique sharks as they do not have to swim to be able to breath. They enjoy current, that passes the water over their gills for a good supply of oxygen.
   The nurse sharks are quite shy and are happier to swim out on the sand and leave the wreck when there are too many bubbles, to return as soon as divers start going up the descent line. At 110 feet in depth, our bottom time is limited to 15 minutes, while nurse sharks spend the better part of the day on the wreck. But if you are calm and take your time approaching, you can share the wreck with the nurse sharks and spend some quality time observing these fascinating creatures, lying in and around the wreck.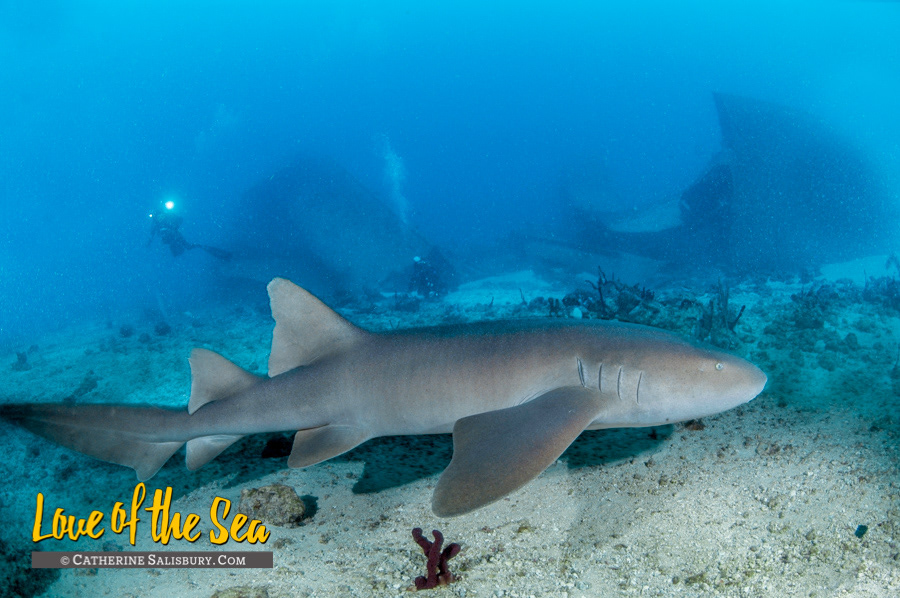 There is a lot of current on the Hema 1. Sometimes it is impossible to get down on the wreck and even once you are down, staying on the wreck can be difficult. Back on the surface, the sea can be rough and the wind and swell picks up quickly, making the return to the boat, sometimes, a fairly acrobatic but worthwhile effort.