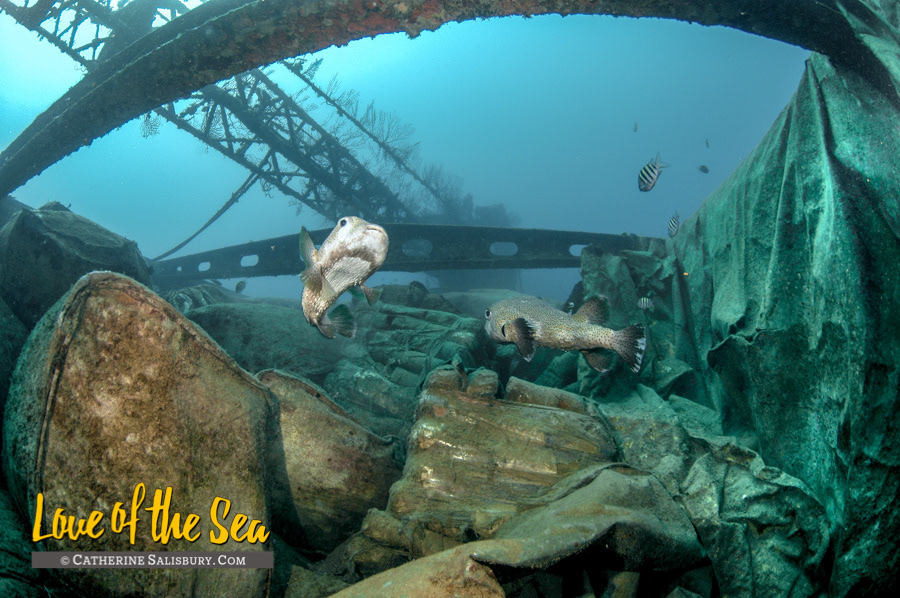 The Shakem ended its career as a cargo vessel transporting a very dangerous cargo between Grenada and Trinidad - bags of cement. If badly stowed, bags of cement can move and their shifting weight can dis-equilibrate the boat. And this was the fate of the Shakem.
   The ship embarked on its last journey in 2001. The sea was strong and the weight of the cement had shifted. The waves began to flood into the cargo hull and the mix of water and cement in the bilge blocked the pumps. Quite quickly, the boat sunk to the bottom, within site of St George's harbour.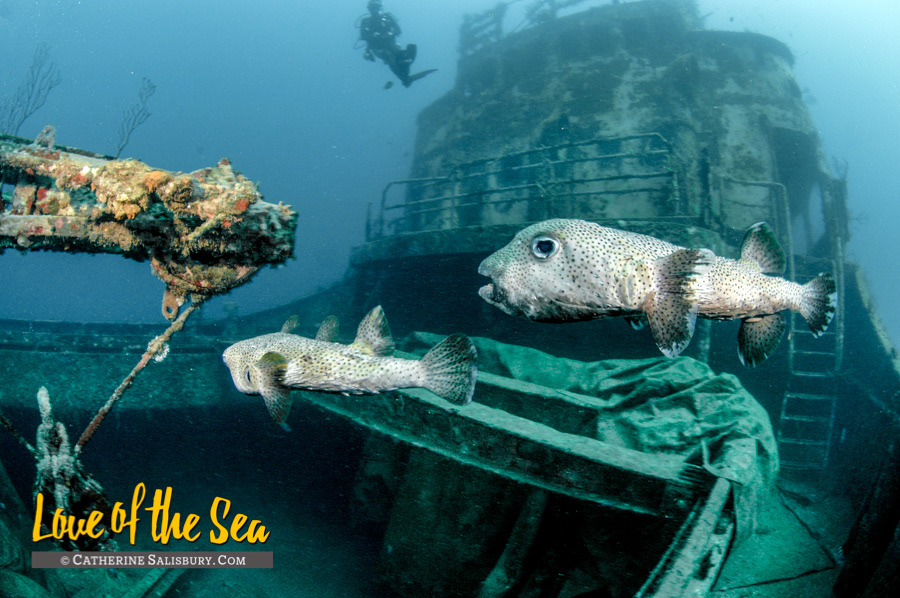 The freighter started a new life in 110 feet of water, lying upright on a sand bed. Being so close to the shore, it is one of the most accessible shipwrecks in Grenada but also one of the most spectacular.
   After all these years, the structure of this 180 foot ship has remained intact and now is brimming with life. Due to the nutrient rich waters and the gentle current that caress the ship, gorgonians, encrusting sponges, sea fans and black coral cover many of the boat's surfaces. The stern wheelhouse, bow and propeller are some of the most colourful parts of the ship.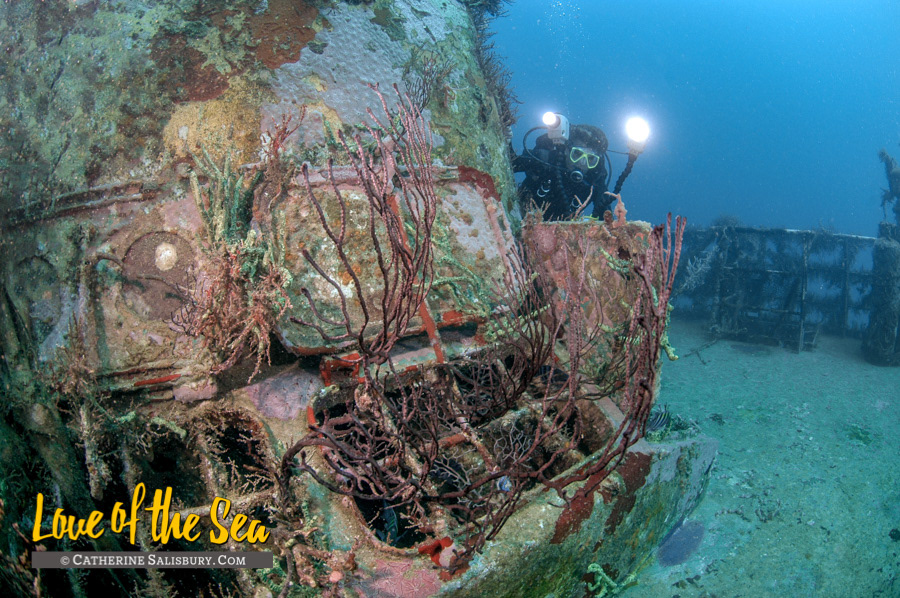 The remnants of the bags of cement fill the hull. The bags are solidified and are in well organized piles, as if they are ready to be off-loaded at the next harbour. The large crane, which would have lifted the bags of cement into the ship, towers over the hull.  The mid-ship crane is probably the biggest highlight of the vessel, encrusted with sea fans, gorgonians and sponges.