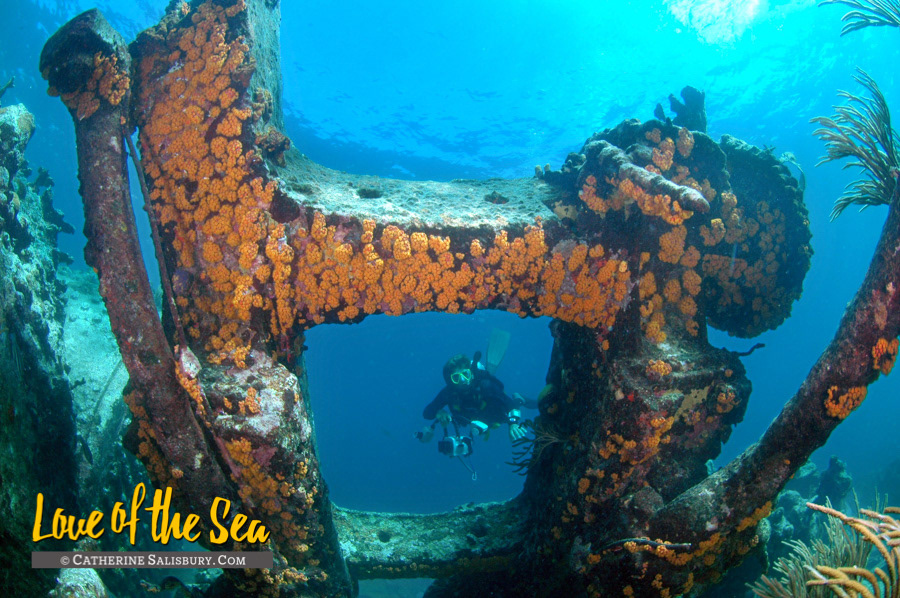 Anegada is known for miles of white sand beaches and the 18-mile-long Horseshoe Reef, one of the largest barrier coral reefs in the Caribbean. The reef extends into one of the major trading routes of the Caribbean, making navigation in Anegada's waters difficult.
   There are over 300 shipwrecks in Horseshoe Reef with most of them happening between 1654 and 1899. All that remains of these wooden ships are piles of ballast stones and cannons. These wrecks include the wreck of the famous HMS Astrea which sunk in 1808. The Astrea was a 32-gun British boat that saw action in the American War of Independence.  Modern steel hulled boats wrecks are more visible on the reef. We visited one such wreck -  this one with a real sinister feel to it!
​​​​​​​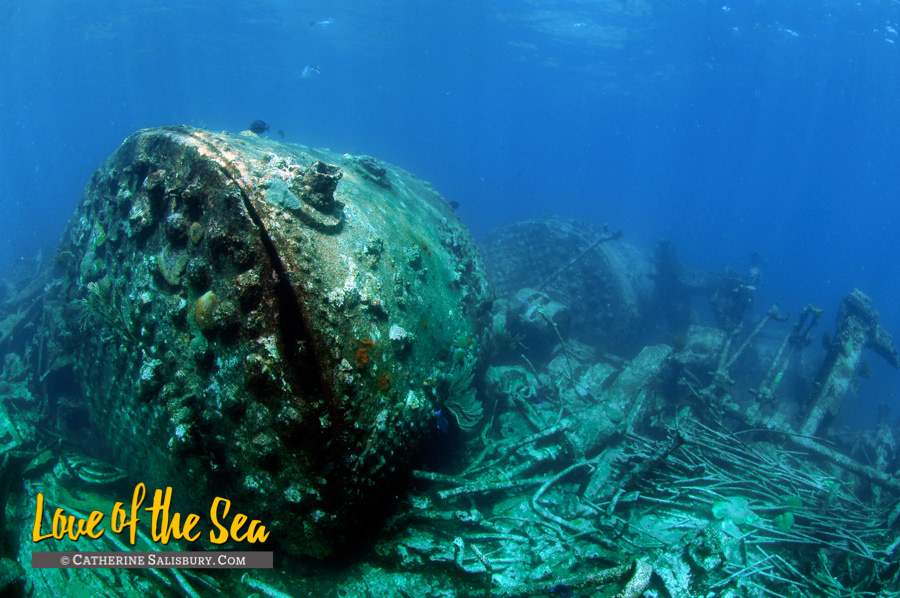 The wreck of the Rocus, a 380-foot steel steamship that sank in 1929 is on the southern tip of Horseshoe Reef.  Not many people visit this wreck as it is quite difficult to find. The barrier reef is a shallow labyrinth and the remains of the wreck are to be found somewhere within. You swim a little to the south, a little to the north, looking for familiar landmarks but landmarks are hard to find and you turn in circles. The current, strong in places, makes the job of finding the wreck even harder.
   The Rocus was taking its cargo from Trinidad to Baltimore when it hit the reef. But this was not any kind of cargo. The Rocus was carrying cow bones which would be ground up into bone meal and used as fertilizer.  Her cargo of bones is now strewn along the reef among shallow water coral and ship parts.  The wreck has been rightfully renamed The Bone Wreck. This ossuary contributes to a macabre feeling when diving the wreck, much like walking through the catacombs of Paris. On the nearby Cow Wreck Beach, instead of finding sea glass or shells, you'll uncover cow bones that have washed ashore.
   The stern of the wreck lies in about 40-feet of water with the bow in shallower water, broken up from the numerous hurricanes that have passed through Anegada. The engine, large boilers and winches are still recognizable.
   The most iconic element of the ship is the enormous rudder, covered with orange cup and fire coral. As the precious propeller is missing, there is a nice swim through between the rudder and the keel.