In the north of Martinique are the wonderful wrecks of The Roraima and The Tamaya. Both are part of the shipwreck graveyard of the bay of St-Pierre, a result of the volcanic explosion of 1902. But in the south of the island of Martinique, where divers flock in greater numbers to see the beautiful reef of Diamond Rock, shipwrecks are a rarity.
It was the year 1993. An old sailboat called The Nahoon was rusting away gently in the bay of Fort de France. This boat had already built fortunes for different owners – it was a lighthouse boat, a charter boat, a floating restaurant and a night-club. It had been passed from owner to owner and now it was abandoned, likely to finish its life as an old piece of rusty metal on the shore, scavenged by scrap collectors.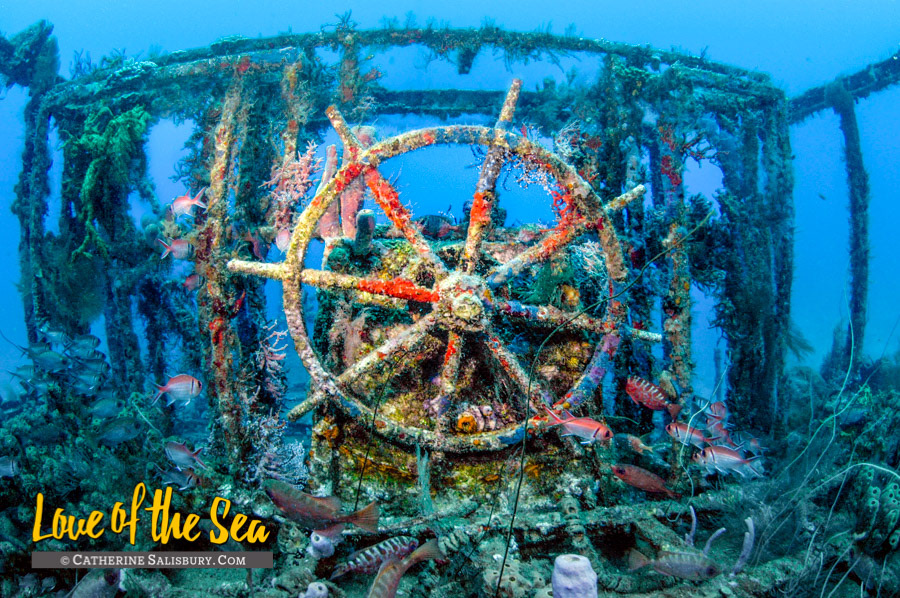 A visionary dive club saw the beauty of this vessel as a shipwreck and was willing to offer The Nahoon a peaceful end to its long career, far from the people who had abandoned it in the bay. 
A beautiful morning in 1992, the Nahoon, after being cleaned of environmental debree and it's hulls emptied, was towed in what was much like a funeral procession towards Cap Salomon, where the sailboat would be sunk onto a white sand bottom. Close to the shore, in 130 feet of water, the Nahoon sank. 
Fish immediately took refuge in the wreck and divers flocked to see this beautiful wreck. Upright with two of the three masts and rigging in place, it is a wonderful and surrealist sight! It appears like the Nahoon is continuing it's sail-worthy journey into another world.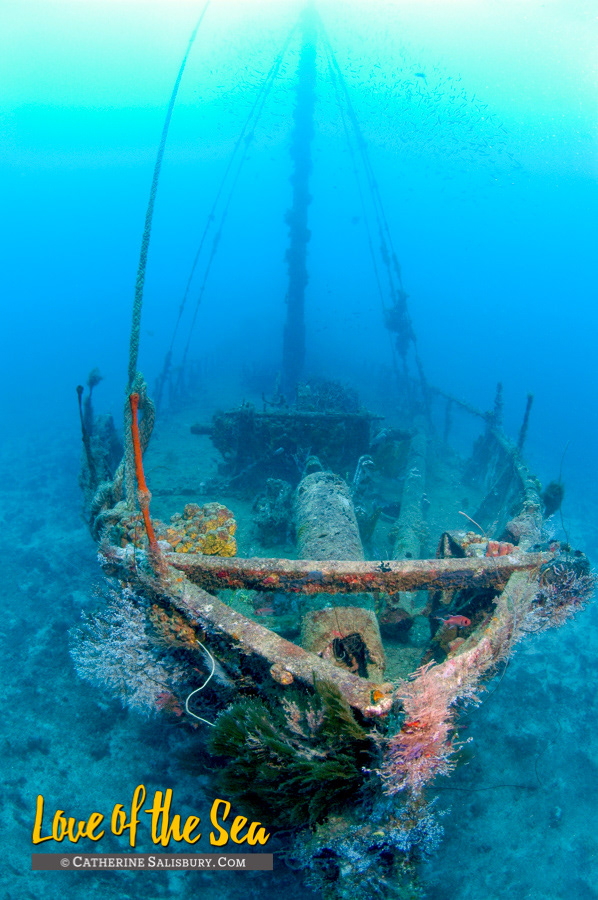 A visit to the Nahoon is well worth it - schools of silvery barracudas and jacks hover between the masts above the wreck and colourful reef fish swim in and around the metal structure. 25 years later, sponges and corals decorate the hull of the boat with yellow, orange, red and purple. It's a colourful wreck with a magical look to it.
The large steering wheel on the deck evokes your imagination. You can see yourself at the helm, steering the boat through a terrible storm.
The last time we were on the wreck, there was only one mast left. Over time, the fishermen have caught their lines in the boat's rigging, the waves and storms have beaten the hull and divers, sadly, have contributed to the Nahoon's inevitable wear and tear.
A visit to this wreck is well worth it. Let yourself be carried by the current far in front of the wreck. Take your time and slowly approach the wreck along the bottom. The wreck will gradually come into view and that is a really striking vision! The Nahoon appears to be sailing towards you from out of the fog, heading off for its last and arguably its finest cruise.