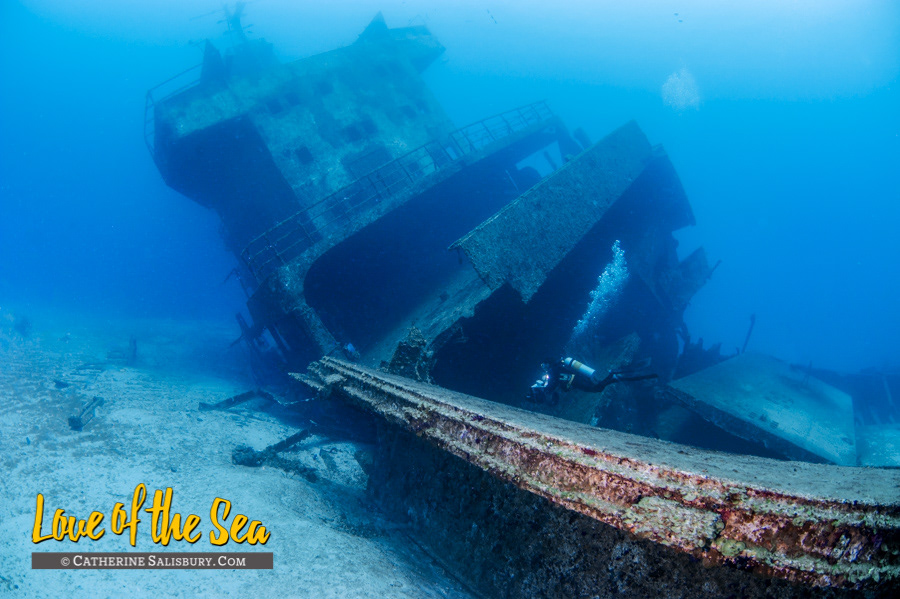 The day we dove the Odyssey, the water visibility was other-worldly. It was so clear that if we weren't floating in water, we would have thought we were in outer space. Add to that the lack of fish or any marine creatures and the similarities with the moon's surface were apparent.
   A catastrophic fire onboard put an end to the Odyssey's freight-hauling career. Anthony's Key Resort spearheaded the effort to clean, prepare and sink the ship. In 2002, the ship was towed, positioned over its future home, and sunk for the pleasure of divers.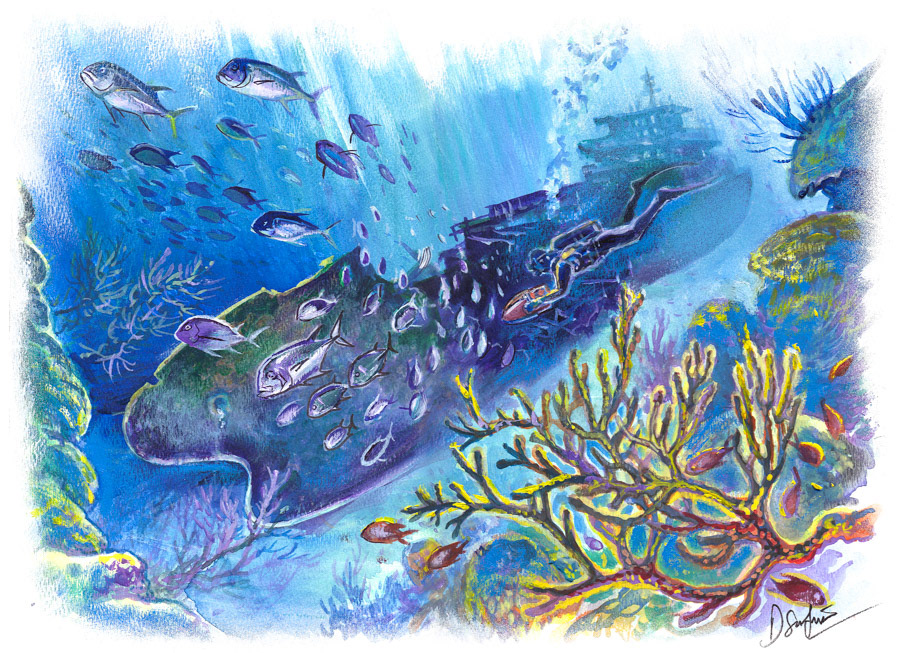 The ship's massiveness is overwhelming - 300 feet from bow to stern, 50 feet wide and 85 feet tall. With visibility of over 300 foot, we could see the entire vessel which was totally amazing! The cargo area of the Odyssey is the size of a football field. Swimming the length of the hull, we felt dwarfed, like a page out of Alice in Wonderland.
   The stern structure leans to starboard giving a strange skewed perspective. Like climbing the Eiffel Tower, we swam up the structure, exploring our way to the bridge. From there we swam forward over the collapsed cargo hold. The bow was upright, providing views of the surrounding reef.
   The new home of The Odyssey is off Mud Hole, resting on sand in 110 feet of water.