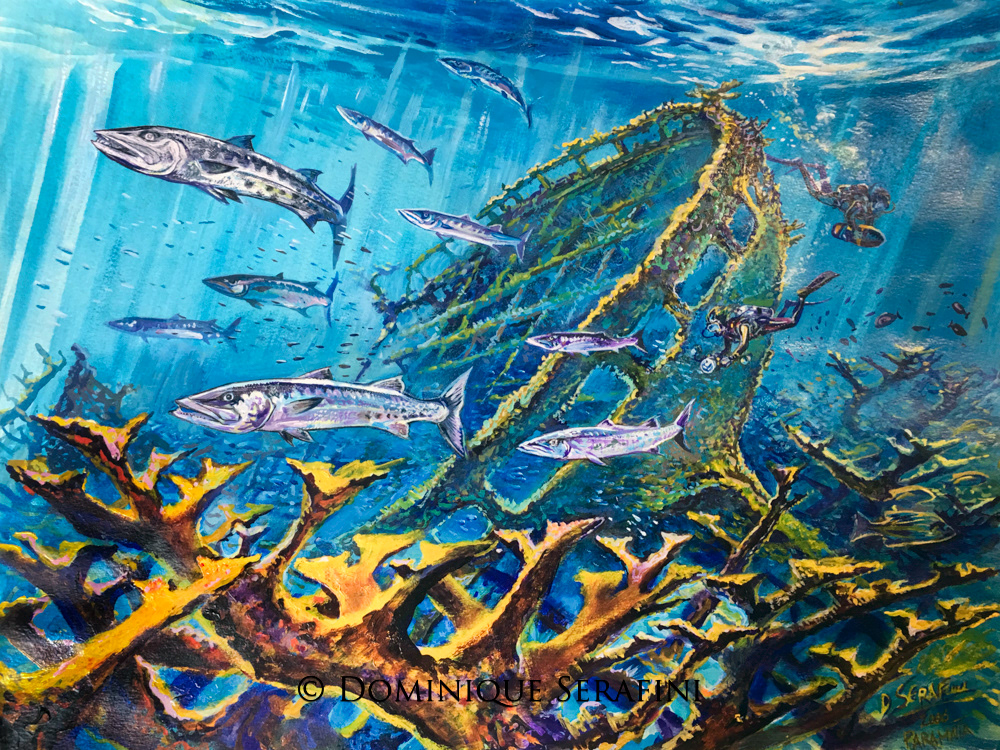 One of the British Virgin Island's natural treasures is Anegada Island, the most isolated and northern-most of the BVIs. Anegada is a flat, low island and surrounded by a fantastic fringing coral reef called Horseshoe Reef. It is the largest barrier coral reef in the Caribbean. This reef has been a navigational trap for boats since the 15th century.  English galleons, frigates, sailboats and steamers have all finished their life on this shipwreck cemetery, stranded on this barely visible trap just beneath the surface.

The Paramatta was a Royal Mail Line steamer, a side wheel steamship.

In 1859, The Paramatta sailed it's maiden voyage from Southampton (England) to Cathaqena de India (Colombia) with 180 people on board and a cargo of coal.

In the 1800s, navigational tools were not like today. One could not calculate your position precisely and the maps of the time were very inaccurate. With an error of a few miles, a boat could easily become a shipwreck. Due to a navigational error, apparently caused by compass error from the metal hull, the Paramatta hit Horseshoe reef, Anegada Island's fringing coral reef and ran aground. Surely the Captain thought that he was in a canal between the islands but by the time he realized his mistake, he was in the claws of the reef.

Everyone on board - passengers and crew - were disembarked and the boat was emptied of its cargo.
For almost a month, a salvage mission was attempted, but finally The Paramatta could not be refloated and was abandoned.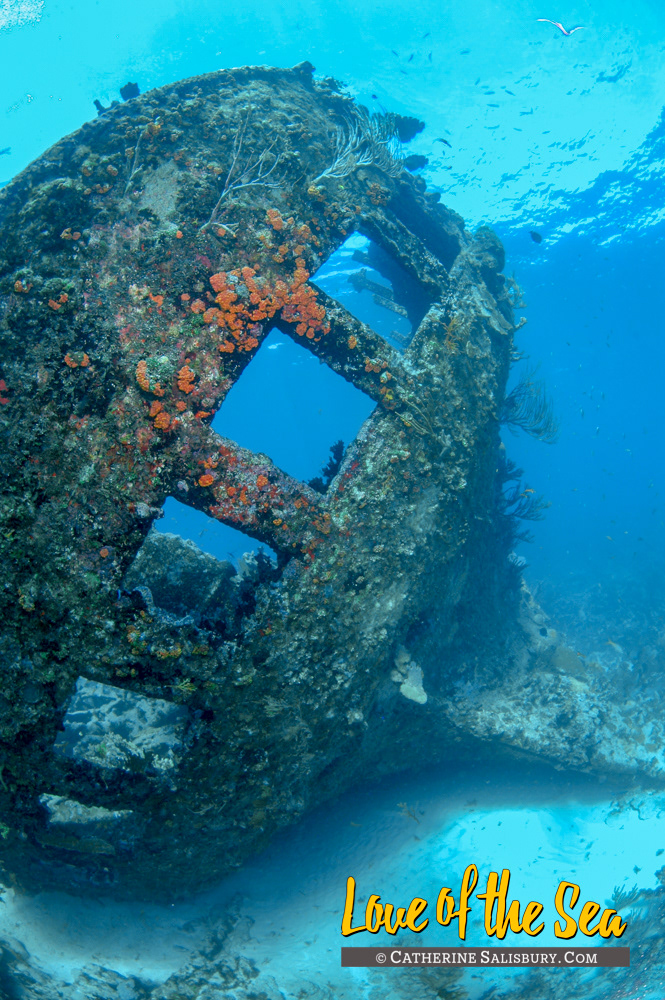 For years,  its hull still remained visible on the reef above the waterline and acting as a signal on the horizon to warn other boats of the dangers of Horseshoe Reef.

Among all the wrecks of Horseshoe Reef, Paramatta is one of the most spectacular but also one of the most difficult to find. The ship lies on Horseshoe Reef's windward coast and can only be approached when the wind dies down.

To find this wreck, you must conduct your search on a very calm day without wind or swell. You'll also need the gps point of the wreck, which we had, thanks to the Captain of the trimaran, The Cuan Law. To reach the wreck, you need to approach in a small boat with a shallow draft, zigzagging between shallow coral heads. Once in the water, you need to slip through the labyrinth of coral towers that protect this living fortress.

The effort is well worth it, especially if you are like us,  passionate about historic shipwrecks.  The remains of the steamship are a beautiful subject for paintings and photos. The hull has taken its place in the living reef in 20 feet of water. The ship's metal carcass has been digested by coral over the years. With a big school of barracudas, standing on guard above the wreck, the picture is complete.