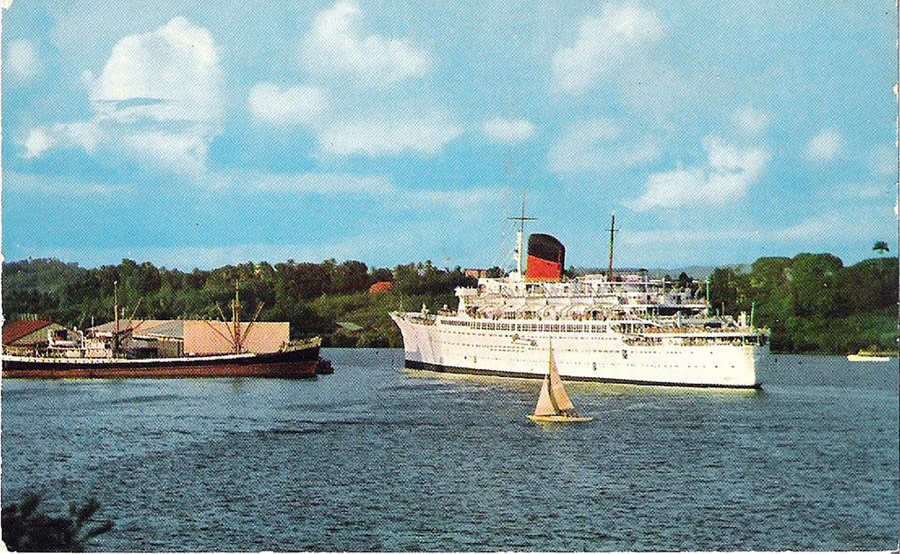 The French cruise ship, the SS Antilles was built in 1952 and began sailing the waters of the Caribbean for the French Line in the 1960s.
   In 1971, the SS Antilles struck a reef near the island of
Mustique
in the Grenadines while attempting to navigate a bay. Why the Captain of the SS Antilles decided to sail into the narrow, shallow strait between The Pillories is still not known. Some believe the Captain wanted to show his passengers the beaches of Mustique that Princess Margaret frequented with her lover. As the story goes, the curious on deck turned their binoculars towards Mustique, hoping to catch a glimpse.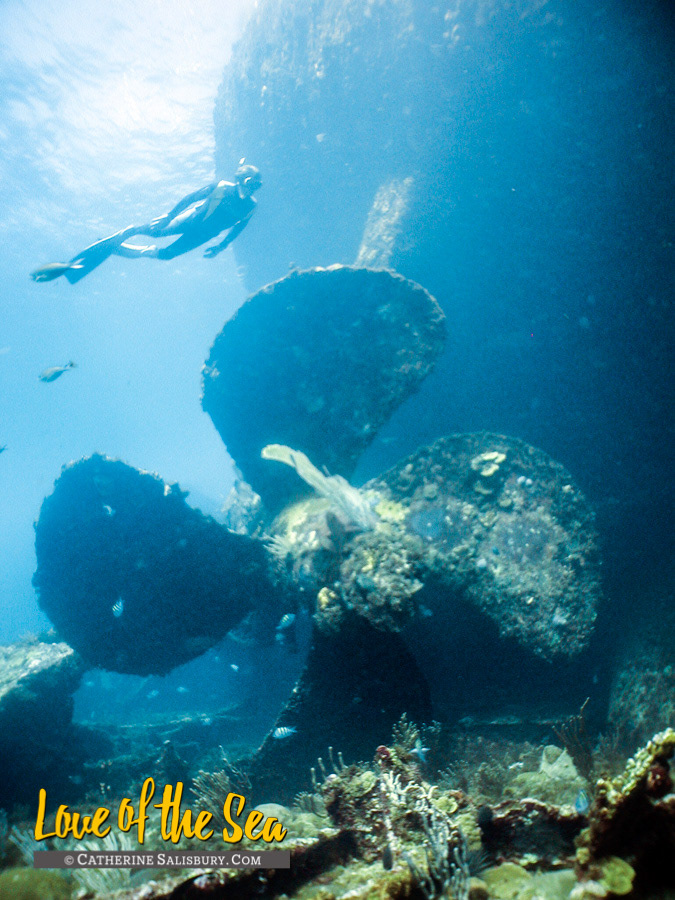 But suddenly the liner stopped with a crash. When the ship hit the rocks, passengers fell one on top of each other and the liner was trapped in a coral reef. The fuel tank of the Antilles ruptured and caught on fire, forcing 690 people to abandon the burning ship. The British luxury liner Queen Elizabeth 2 picked up passengers and crew members who had fled the Antilles in lifeboats.
   The Antilles' burnt-out hull could not be freed from the reef and the ship lay there for several months before it broke in two. Years later, the Antilles, an eye-sore to many Mustique residents, still sat above the waterline. Eventually, following several salvaging operations as well as attempts to move the wreck, the metallic structure collapsed and the charred carcass disappeared under the surface… but just under the surface. It is still, till this day, a navigational obstacle.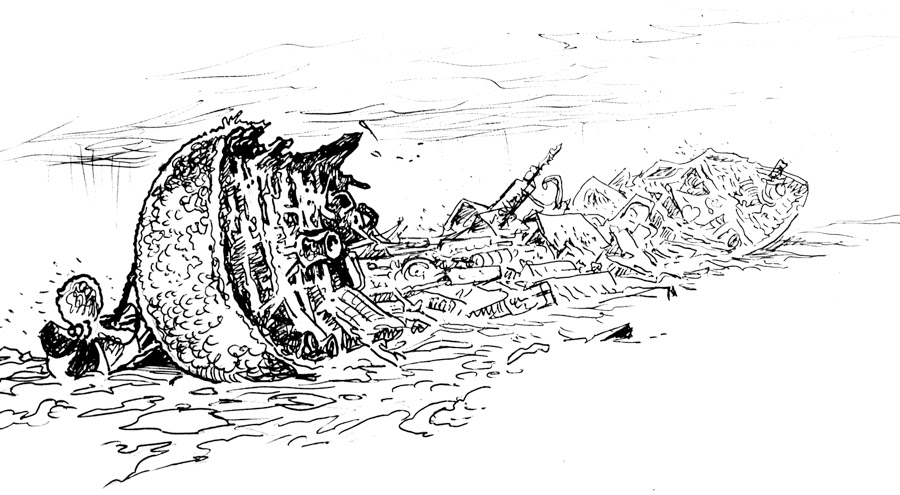 Diving on this shallow water wreck is not easy. The waves and surge push you onto sharp, rusty pieces of the wreck that are only 5 feet from the surface. And the current is strong. The bow of the ship rises to 10 feet below the surface with its winches encrusted with colourful corals and sea fans. The mammoth anchor chain and windlass rest on the deck. The midsection of the boat is a bit of a debris field as it has collapsed. The broilers remain strong and intact. But by far the most spectacular part of the wreck is the stern section with its huge propellers. It is when we see the propellers that we realize the amplitude of this wreck. Lying on the bottom, the propellers are attached to the keel by their long metal shafts.