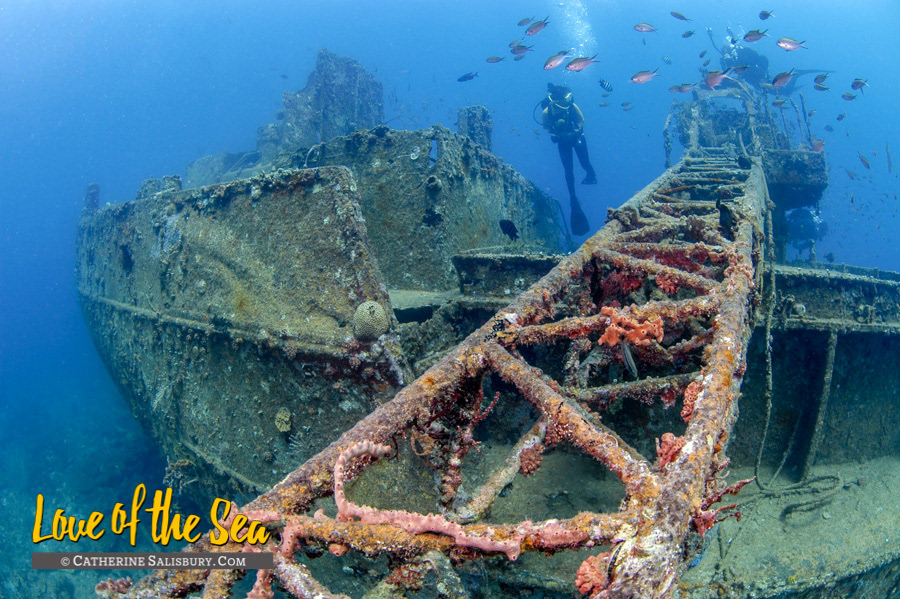 In 1993, while at anchor, the Veronica L, a Trindad cargo ship, started taking on water and it was not long before she was at the bottom of the sea. The ship sank in St George's harbour, at the site of the future cruise-ship terminal. Before construction of the new terminal could began, the wreck of the Veronica L needed to be moved. Refloated and loaded onto a barge, it was hauled out to Grand Anse, where it was sunk on the reef. It landed on its keel and now has become an integral part of the reef.

   This 130 foot cargo ship is a cute little wreck. Well decorated with orange-cup coral and encrusting sponges, the colours are outstanding. As it is a shallow water wreck, sitting in less than 50 feet of water, the light from the surface makes the wreck even more colourful…. yellows, oranges, pinks and purples adorn the wreck. Small schools of fish inhabit the wreck and seahorse, frog fish and eels are often spotted.
   The crane, used to load the cargo into the hull, is impressive. The propeller is now gone but the lovely coral that covers the keel and rudder is worth a trip down onto the reef to take a look.