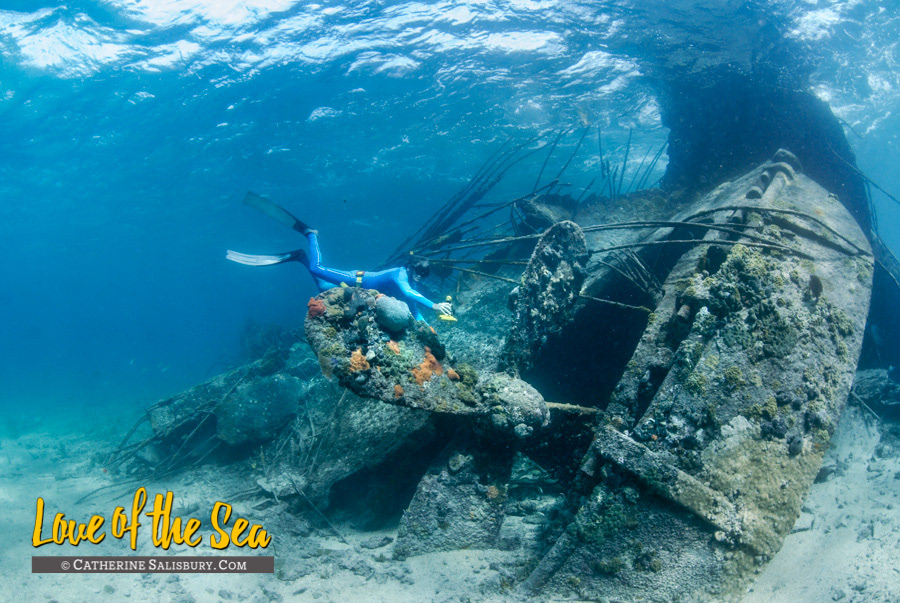 A stay in Bimini is not complete without a bit of freediving both on the Sapona wreck and a site nearby where there is a resident population of Caribbean reef sharks, used to getting close and personal with snorkelers.
   The Sapona was built by the Liberty Ship Building Company of Wilmington, North Carolina, as part of a fleet of concrete ships authorized by Woodrow Wilson during World War I because steel was in short supply. Like many others in the fleet, the ship was completed after the end of the war. The Sapona was sold to Carl Fisher, one of the developers of Miami Beach. It was initially used as a casino and later for oil storage. The 1936 book Miami Millions claims that Mr. Fisher took it out to sea and sank it, but it was in fact purchased in 1924 by Bruce Bethel. Bethel moved the ship to Bimini, using it as a warehouse for alcohol during the era of Prohibition. Bethel also intended to use the ship as a floating nightclub, although this plan never came to fruition. In 1926 the ship ran aground in a hurricane and broke apart.
   During World War II, the wreck was used for target practice by the U.S. Army and Navy. The wreck lies in about 15 feet of water, the stern broken off and partially submerged by a hurricane that struck in 2004. Little concrete is left on the hull because of the effects of bombing and weathering.