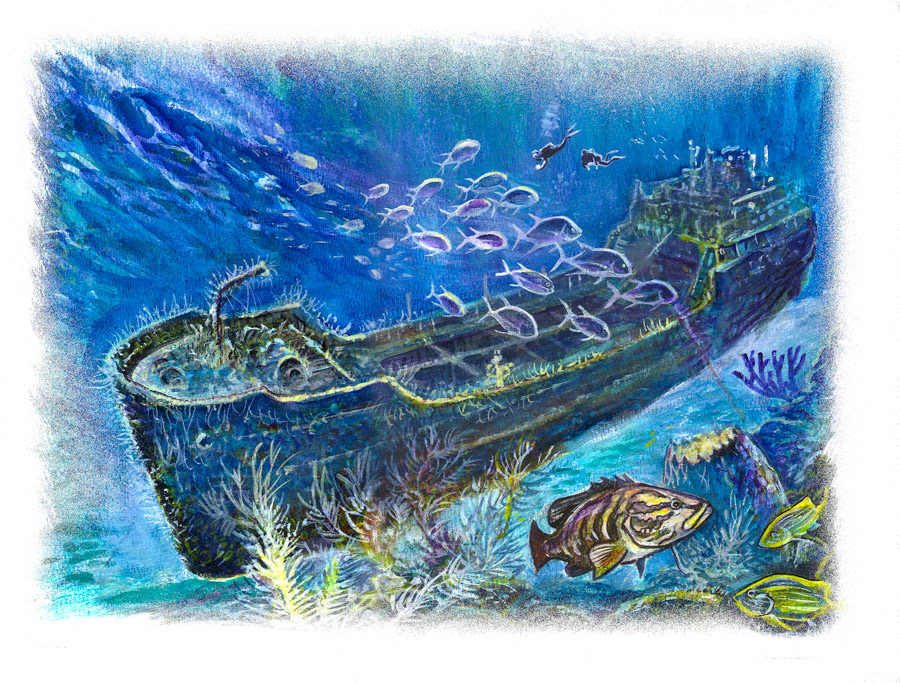 Along the south shore of Roatan lies the wreck of the Prince Albert. The wreck sits upright and intact in 65 feet of water in a sand channel between the lagoon and the outer reef, not far from the mangroves.
   Mangroves act as nurseries for juvenile fish and Prince Albert's proximity to them has contributed to the abundant marine life on this wreck. Macro life and juvenile fish are plentiful. We found a pair of seahorses on our first dive on the wreck. Eagle rays, as they hunt for shellfish in the sand channel, pass by the wreck.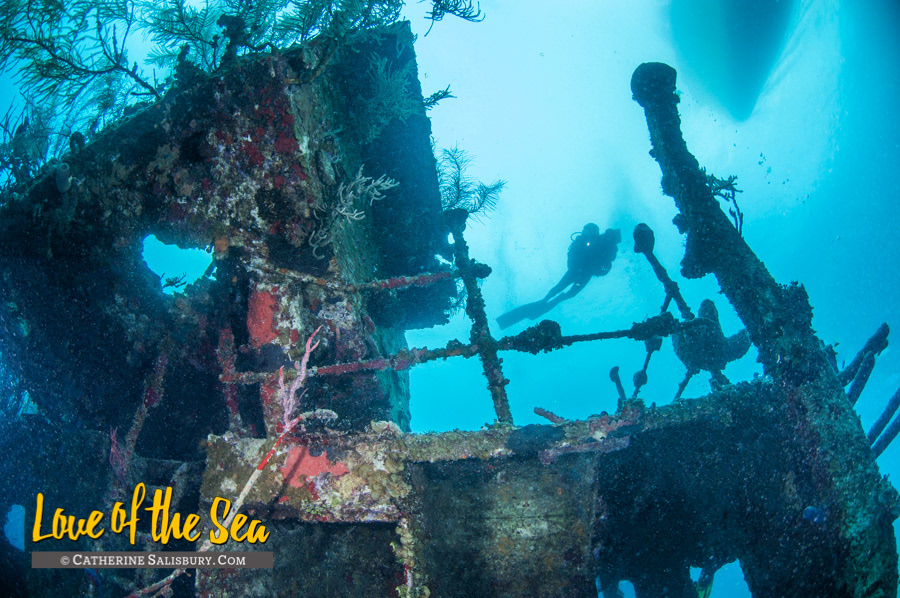 The water colour and clarity on the wreck is very variable, dependent on the tides and whether water is going into the lagoon or out. When the tide is going out and the lagoon emptying, the wreck appears to be lost in the fog.
   The Prince Albert was the first and perhaps the most successful Roatan wreck intentionally sunk for divers. This island freighter was originally a Nicaraguan cargo ship. Its owner and passengers made safe passage to Honduras and the boat has remained since. In 1985, in a somewhat complicated manoeuvre, including the ship running aground on the reef, the wreck was sunk.
   35 years later, the 140' tanker is in remarkably good shape, with most of its structures still intact and significant coral and sponge growth. The wreck has become a virtual magnet for marine life.